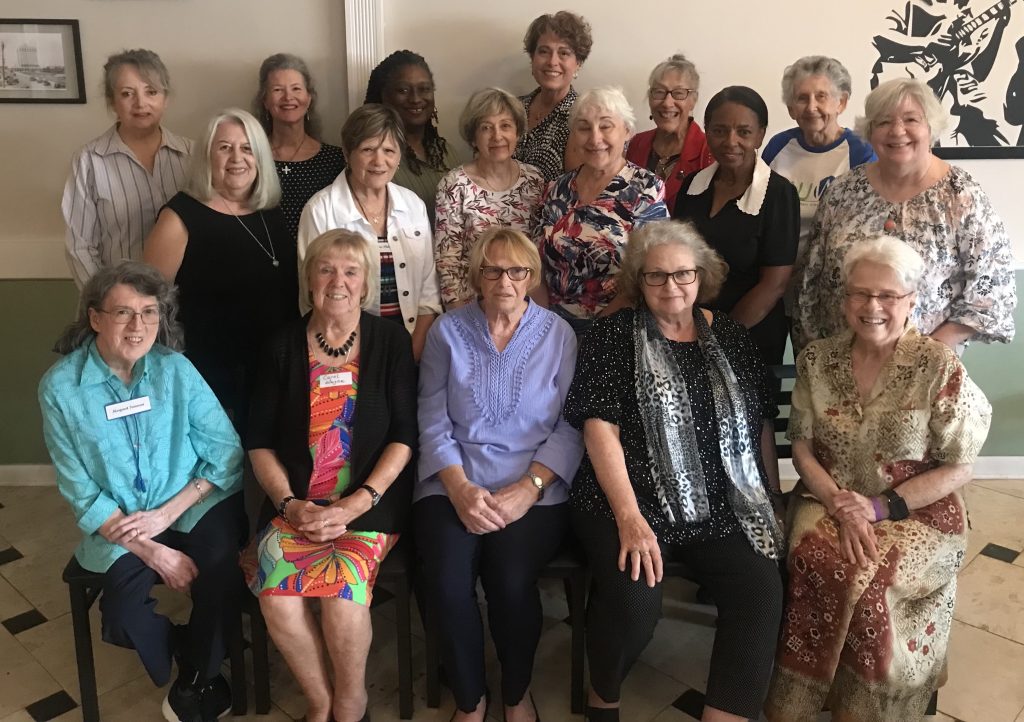 Welcome to the Lake Wales (FL) Branch of AAUW!
The American Association of University Women (AAUW) is a vibrant non- profit and non-partisan national organization whose members have been working to impact the lives of girls and women since 1881. The organization's mission is advancing equity for women and girls through advocacy, education, and research. The national agenda includes but is not limited to critical issues that affect girls and women such as equity issues in the workplace, reproductive rights, human trafficking, Title IX, civil rights, and education. Information on AAUW's programs, grants and fellowships is accessible at: http://www.aauw.org .
We are the only branch of AAUW in Central Florida's Polk County. Founded in 1953, we take pride in our long legacy of activism. Our members are drawn from throughout the county, including such cities as Lakeland, Haines City, Indian Lake Estates, Babson Park, Winter Haven, Mulberry, and Lake Wales. We are diverse in many characteristics but united in our desire to promote education and equity for women and girls. I
f you are looking for opportunities to learn, to do something that matters, to develop as a leader or to expand your horizons, you belong in AAUW!
Lake Wales AAUW is working in our community to empower women and young girls.
We continue to vigorously:
Support AAUW National in its quest for equal pay.
Increase our local membership to improve our local impact.
Provide local upper-class college students with financial support through scholarships.
Sponsor young girl's participation in the Tech Trek Summer Camp
Please join our branch luncheon meetings on the fourth Tuesday of the month from September through April, with exceptions for holidays. We meet at the Wales Pointe restaurant, 207 E. Park Avenue, Lake Wales, FL. Lunch is at 11:30 a.m. with our monthly speaker beginning at 12:15 p.m. Please see the activities tab for more information.